SL258-2017 Guidelines on Reservoir Dam Safety Evaluation, a water industry standard chiefly drafted by NHRI and MWR Dam Safety Management Center and jointly drafted by Hohai University, recently won the Second Prize of 2020 China Standard Innovation Contribution Award. This is the first time that a water industry standard wins the award over the years.

China Standard Innovation Contribution Award is the highest award in the field of national standardization. 10 first prizes and 20 second prizes are selected nationwide every two years.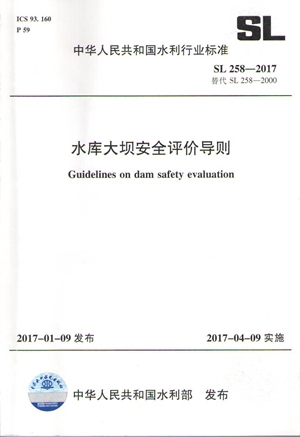 The Guidelines, first issued in 2000 and revised in 2017, has played a huge role in ensuring the safety operation of reservoir dams, standardizing and guiding the safety appraisal of reservoir dams, and ensuring the targeted and scientific rehabilitation of hazardous reservoir dams. Due to its practicality and advancement, the Guidelines have been not only widely applied in China but also introduced to Laos, Cambodia and other countries, with broad prospects for international promotion.