Forum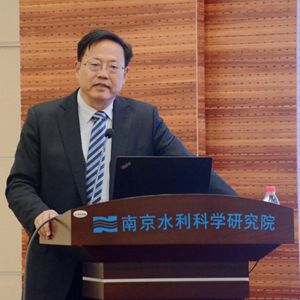 Opening Speech and Report by CAE Member ZHANG Jianyun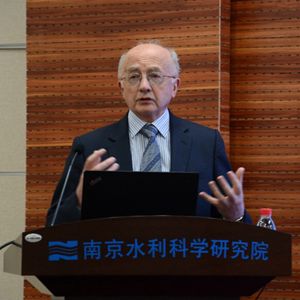 Speech and Report by Prof. Enda O'Connell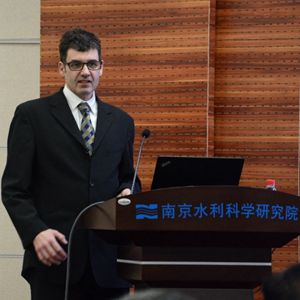 Report by Dr. Greg O'Donnell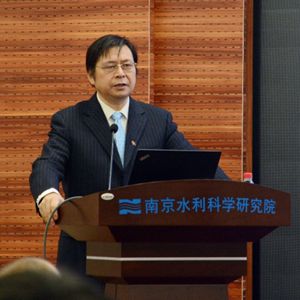 Report by Prof. XU Zongxue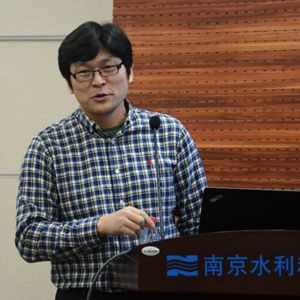 Report by Prof. LIANG Qiuhua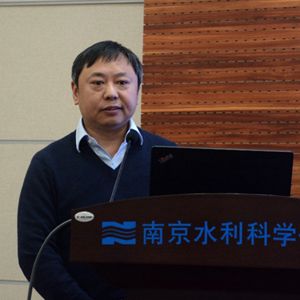 Report by Prof. MA Jianming
On December 11, 2018, the China-UK Top-Level Forum on Urban Flooding Impacts was successfully held at NHRI. NHRI President ZHANG Jianyun, member of the Chinese Academy of Engineering (CAE) and international fellow of the Royal Academy of Engineering, UK, attended the Forum and delivered an opening speech. Prof. Enda O'Connell, fellow of the Royal Academy of Engineering, UK, from Newcastle University also gave opening remarks. The Forum saw the presence of more than 80 experts and researchers from research institutes and universities like Newcastle University, Loughborough University, China Institute of Water Resources and Hydropower Research (IWHR), Beijing Normal University, Nanjing University, Sun Yat-sen University. Representatives from Jiangsu Provincial Flood Control and Drought Relief Office, Nanjing Water Authority, Chengdu Water Authority, Shenzhen Flood Control, Drought Relief and Typhoon Response Office, and Beijing Flood Control and Drought Relief Office attended the Forum as well. SUN Feng, Director of NHRI International Cooperation Office and Mark Dutton, Managing Director of UK EML, co-chaired the Forum.
There were 6 academic reports focusing on the hot issue of urban flood prevention. They were A Virtual Collaboratory for Flood Forecasting, Flood Warning and Decision-making under Uncertainty in Urban Flood Management by Prof. Enda O'Connell, the National Key Research and Development Program for Urban Flood Prevention by President ZHANG, Responding to Flooding from Intense Rainfall: A UK Perspective by Dr. Greg O'Donnell, Newcastle University, Simulation of Urban Floods and Assessment on Sponge City Construction in Jinan City by Prof. XU Zongxue, Beijing Normal University, Prediction and Forecasting Urban Flooding from Intense Rainfall Using High-performance Hydrodynamic Models by Prof. LIANG Qiuhua, Loughborough University, and Applications in Real Time Urban Flood Risk Analysis and Warning System by IFMS/Urban by Prof. MA Jianming, IWHR.
The contents of the reports were wonderful. Experts and scholars carried out in-depth discussions on various issues such as urban flooding and water logging, flood risk analysis, simulation and early warning technology, and sponge city construction in both China and the UK, providing a good start for further bilateral cooperation.