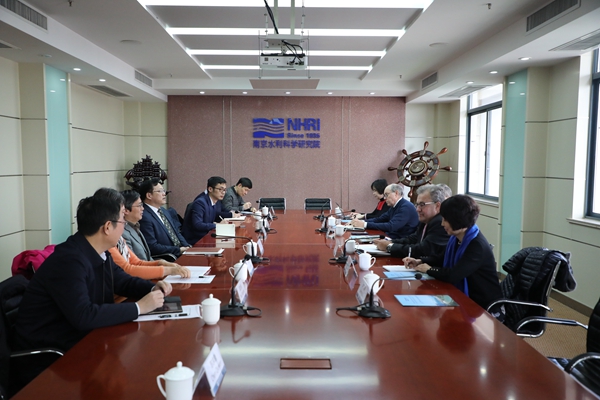 Meeting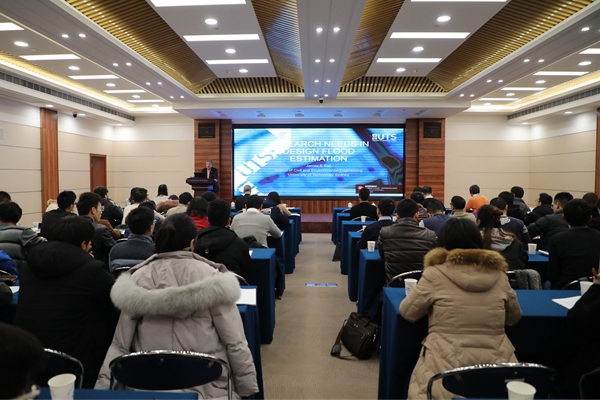 Report by Prof. James Ball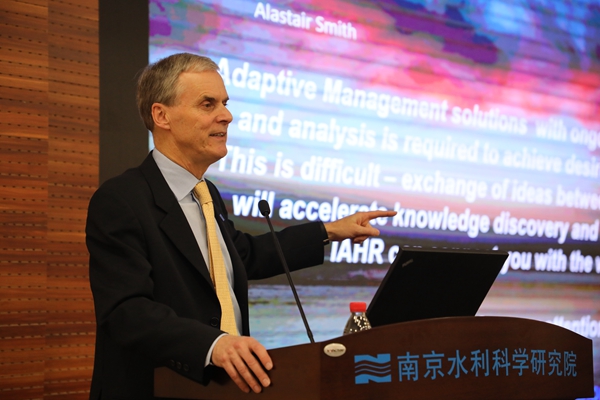 Report by Prof. Peter Goodwin
On Jan. 22nd 2018, a 6-person IAHR delegation composed of Chair Peter Goodwin, professor and President of the University of Maryland Center for Environmental Science, Vice Chair James Ball, professor of the University of Technology Sydney, Secretary-General PENG Jing, Vice President of China Institute of Water Resources and Hydropower Research, and Executive Director Christopher George visited NHRI at the invitation of NHRI Water Science Frontier Forum and National Key R&D Program of China Technology Integration Assuring Water Safety and Security in Yangtze River Delta and Application. NHRI President ZHANG Jianyun and Vice President LI Yun met with the visitors. President ZHANG said that NHRI and IAHR could collaborate on the aspects of water environment, dam safety, international conferences, etc., and hoped IAHR would give more instructions and help to the 2nd International Symposium on Hydraulic Modeling and Measuring Technology to be held at the end of May 2018 to improve the international profile of NHRI.
After the meeting, Prof. Goodwin and Prof. Ball made reports respectively, titled Challenges of Large-scale Ecosystem Management to Achieve Legally Mandated Objectives and Research Needs in Design Flood Estimation. Chaired by Vice President and program leader Prof. LI, the Forum saw the attendance of more than 100 NHRI researchers and graduate students, and program participators in Nanjing.
Prof. Goodwin introduced the major challenges of ecosystem restoration in Chesapeake Bay and coastal Louisiana, including managing expectations, monitoring to unravel system complexity, restoration in disturbed landscapes, structuring science and engineering research at appropriate scales, etc. The goals of Chesapeake Bay restoration are to improve water quality and health of living resources, focusing on dissolved oxygen, clarity, and Chlorophyll a, by means of pollution reductions, sustainable fisheries, restoration of water and land habitats, conservation of farms and forests, access to and education about the bay. He also introduced the cooperation of laws, basin committees and funding in USA.
Prof. Ball gave a detailed introduction on urban catchment design flood estimation, focusing on short-period record data and changing environment. Taking the Oxley River and Pine Street catchments as examples, he introduced the detailed methods how to interpolate and extrapolate the data series by modeling, monitoring and statistics to get an effective and reliable design flood.
The attendees warmly discussed with the two professors. The reports provided a good chance to learn and help our researchers to carry out watershed environment management, ecosystem restoration, and design flood calculation for small watersheds without data.