Meeting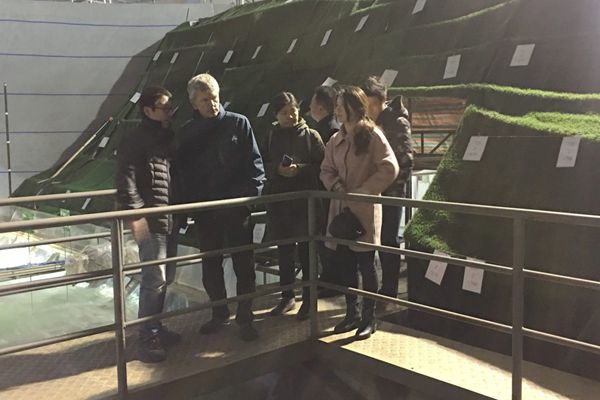 Visit to WEC
On March 5, 2019, Dr. Heribert Rustige, expert of German Ecological Engineering Society (IÖV), and co-founder of Global Wetland Technology (GWT) visited NHRI. DU Jianqiang, General Manager of DeHua Eco Tech along with his staff accompanied Dr. Rustige during the visit. Prof. LI Yun, NHRI Vice President, met with the guests, and relevant NHRI researchers attended the meeting.
Prof. LI extended a warm welcome to the visitors and reviewed his trip in Berlin last year for urban water environment improvement. Then they watched NHRI introduction video Forerunner together. Dr. Rustige introduced the research and application of constructed wetland, water ecological landscape, and urban drainage system in Germany. He also mentioned the application of constructed wetland technology in dealing with black odorous water, tail water from sewage treatment plant, and domestic wastewater in rural areas in China through cooperation with DeHua Eco Tech. The two parties discussed sponge city, urban rainwater management, ecological landscape design, urban water system simulation, algae pretreatment and removal in algae-laden raw water with high turbidity, anti-clogging of vertical flow constructed wetland, linearly constructed wetland system along roads and river banks, etc. Prof. LI invited the guests to give lectures at NHRI next time, and expected future cooperation in ecological management of rivers and lakes, research and application of constructed wetland technology, and joint application of international research projects.
In the afternoon, the group visited NHRI Water Experiment Center (WEC), and was impressed with NHRI expertise.