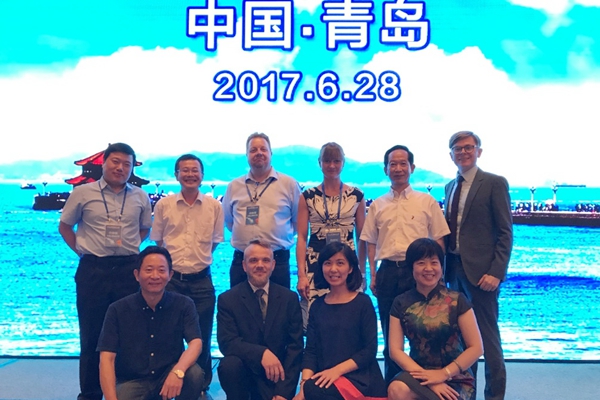 2017 Qingdao International Water Congress, jointly sponsored by China Association for Science and Technology and Qingdao Municipal People's Government, was held from June 27 to 29, 2017. It provided an international platform of sharing achievements and technologies for industries, customers, universities and research institutes in water sector. More than 2000 water related experts and scholars from 50 countries attended the congress.
With the theme of "Water is the source of life and foundation of development", the congress included 24 forums, workshops and conferences, such as 2017 China-Europe Water Platform Business Access Conference, etc. Among these events, Sino-European Workshop on Dam Safety Management and technologies was co-organized by MWR Dam Safety Management Center (DSMC), China and the Kainuu Center for Economic Development, Transport and the Environment of Finland. Topics of the workshop covered dam safety regulatory system, management concepts, monitoring technologies and operation methods, as well as case studies. Experts from both China and Finland made wonderful presentations, exchanges and discussions. During the workshop, European experts introduced three-dimensional laser scanning technology and its application in dam safety, river bed morphology, water quality and online environmental monitoring.
The participants not only exchanged the latest dam safety management techniques and concepts, but also shared the most advanced scientific research achievements, discussed how to response to challenges and explored more cooperation and exchange opportunities. Prof. SUN Jinhua, DSMC Director-General and NHRI Vice President led a delegation participating in the workshop.