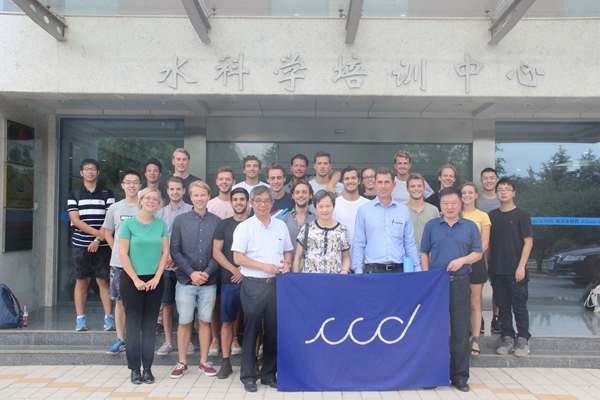 Group Photo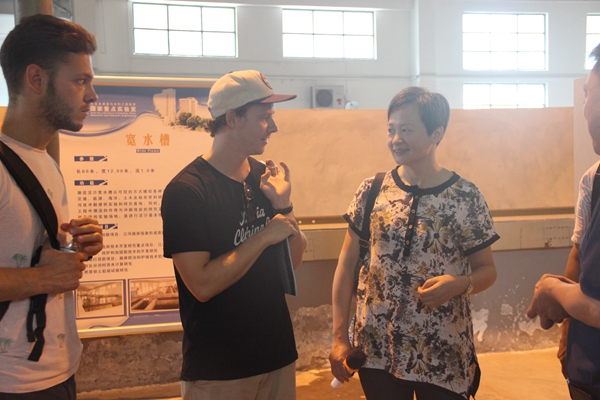 Visit the Test Hall of Sedimentation Basic Theory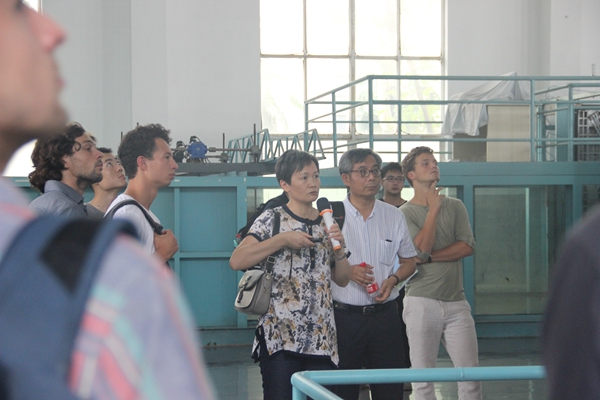 Visit the Test Hall of Navigation Structures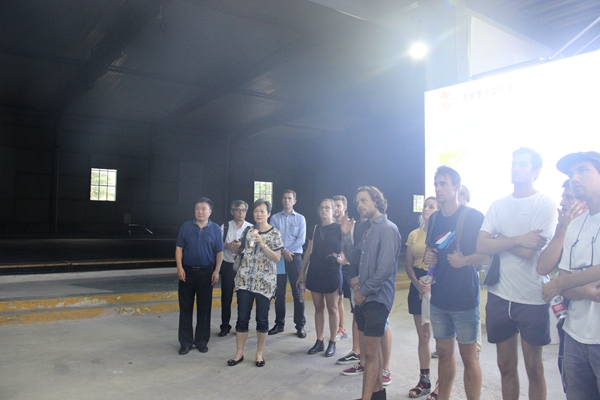 Visit the Test Hall of the Bohai Bay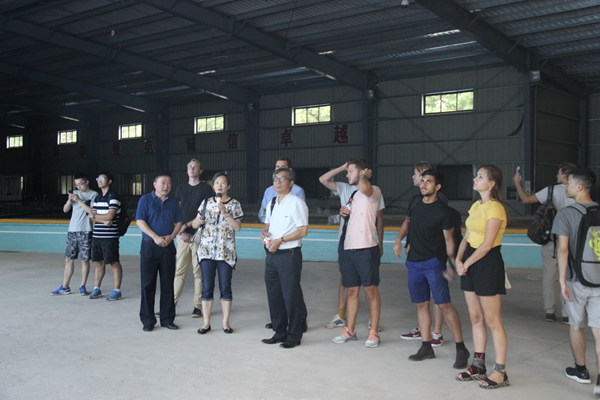 Visit the Test Hall of the Lower Reaches of the Yangtze River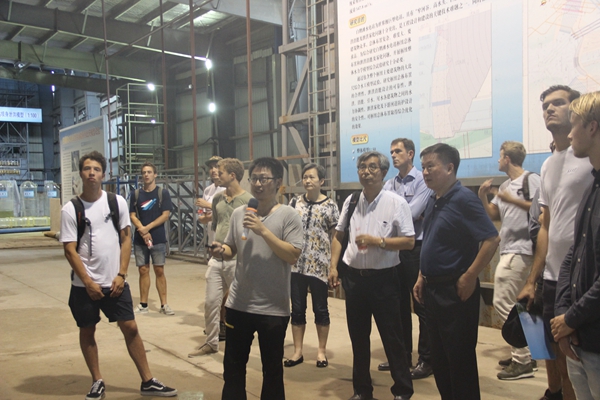 Visit the Test Hall of the Baihetan Project
On the afternoon of August 26, 2018, a delegation from Delft University of Technology (TU Delft), composed of Prof. WANG Zhengbing, Dr. Mark Voorendt and 18 master students majoring in hydraulic engineering, visited NHRI Tiexinqiao Water Experiment Center (WEC).
SUN Feng, Director of International Cooperation Office, extended a warm welcome to the guests. Then they watched NHRI introduction video Forerunner followed by a general introduction of WEC. With an overall understanding of NHRI, the teachers and students visited the Test Hall of Sedimentation Basic Theory, the Test Hall of Navigation Structures, the Test Hall of the Bohai Bay, the Test Hall of the Lower Reaches of the Yangtze River, and the Test Hall of the Baihetan Project successively. The large scale physical models dazzled the visitors who kept exchanging ideas and questions with relevant NHRI personnel.
TU Delft enjoys a worldwide outstanding reputation for its long history and major of hydraulic engineering.