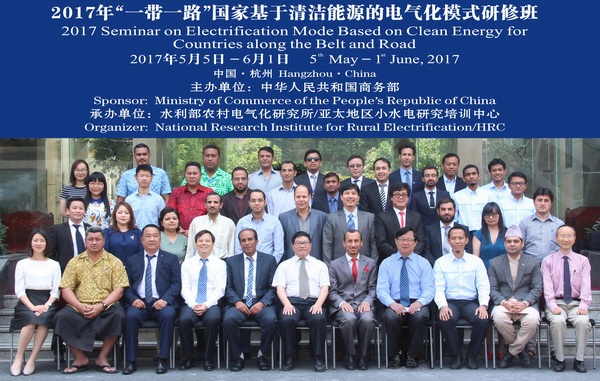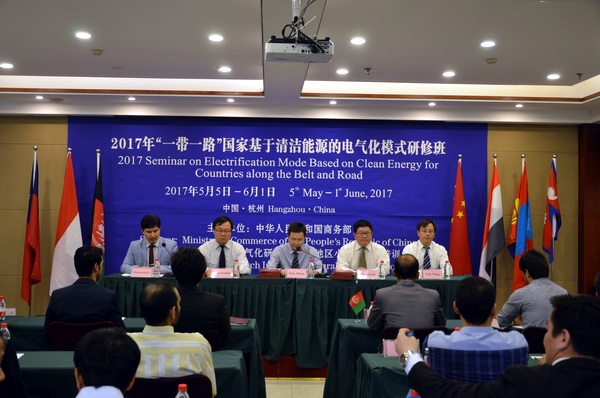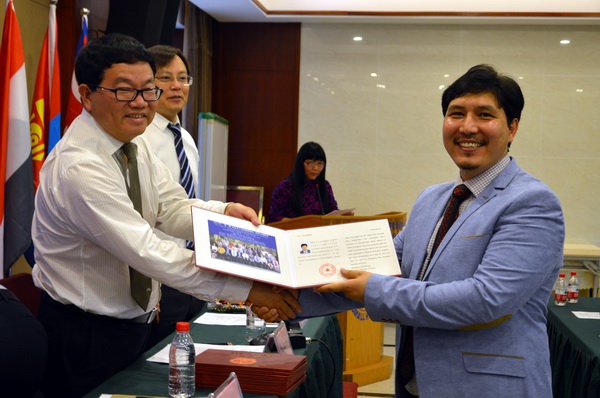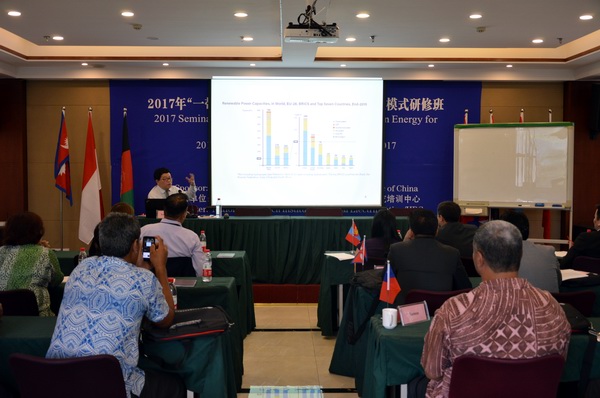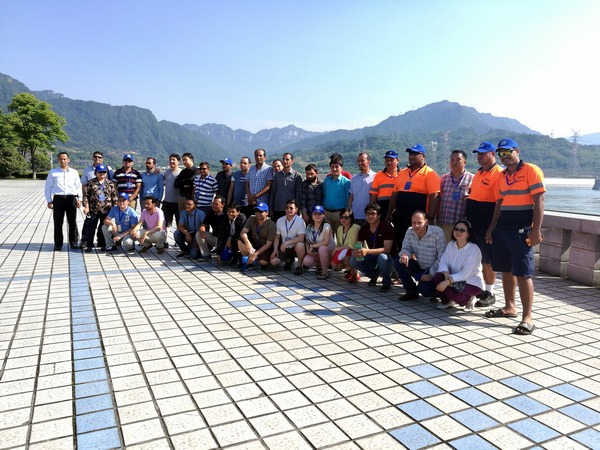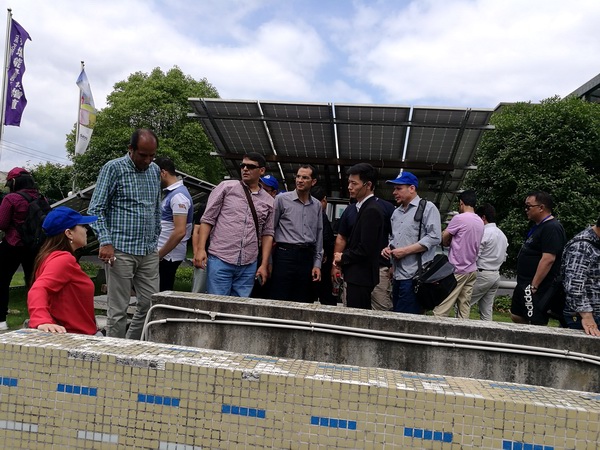 Entrusted by the Ministry of Commerce, China and organized by HRC of NHRI, 2017 Seminar on Electrification Mode Based on Clean Energy for the Countries Along the Belt and Road was successfully held in Hangzhou from 5 May to 1 June. 33 officials from 6 countries along the Belt and Road, including Afghanistan, Egypt, Indonesia, Mongolia, Nepal, and Samoa attended the Seminar. Based on the concerted efforts of all lecturers, participants and HRC training team, this Seminar has achieved fruitful results.
On behalf of all the participants, Mr. Hamzah, Assistant to the Minister of Energy and Water of Afghanistan delivered a speech at the closing ceremony, expressing his sincere gratitude to the Chinese Government and HRC training team for its hard work and effective management. He mentioned: "…… Besides sharing expertise in classroom, visiting equipment factories and project sites, including the magnificent dam of Three Gorges, wind farms, garbage power plants and solar energy manufacturers, the technological advancement in China and the peace, harmony, kindness and hospitality of the Chinese people were so impressive……Actually what made this Seminar quite a special one was finding friends from other 6 countries in China, common in humanity and enthusiasm for development……Let's make joint efforts to surmount obstacles we encounter and contribute to the development of clean energy and protection of environment……". Other participants also addressed cordially, conveying their faithful thanks and strong desire for kind cooperation with HRC and NHRI in future.
The Seminar was warmly welcome and highly evaluated by the participating countries, and its successful fulfillment laid a solid foundation for HRC to actively implement the strategy of the Belt and Road Initiative, and to carry out the in-depth and friendly cooperation with the countries along the Belt and Road in the fields of clean energy and electrification.